Besides looking absolutely amazing, people ask me if there are benefits to taking a milk bath! Yes there are.
The fats and proteins that are found in milk help moisturize the skin.
It may help to calm redness from a sunburn or to reduce some of the dryness and itching caused by skin conditions such as xerosis or eczema [source: WebMD]
Help condition dry, damaged strands of hair
Since milk isn't the only ingredient in a milk bath you also get to enjoy these benefits.
Epsom salt and sea salts can help to exfoliate dead skin cells, giving your skin a renewed glow when you're through.
Epsom salts help sore muscles
Different essential oils can be added for additional comfort
Oatmeal can be added for moisturizing and relieve redness
Milk Bath Recipes
Simple Milk Bath 
1 cup cornstarch
2 cups milk powder
1/2 cup baking soda
1/2 cup oatmeal
Blend all together in blender and add to water
Almond Milk Bath
1 cup epsom salts
1/2 cup baking soda
1/2 cup almond milk
2 tablespoons coconut oil
10-15 drops of essential oil
Milk and Honey Bath
1/2 cup finely ground oatmeal (colloidal is best)
1/4 cup honey
1 cup fresh goat milk or 1/8 cup powdered goat milk
Chocolate Milk Bath – because I love chocolate (although I have never tried this one).
1/8 cup unsweetened cocoa powder
1/8 cup powdered milk
1/4 cup Epsom salt
1 Tablespoon baking soda
1 Tablespoon cornstarch
Really there isn't a wrong way to do a milk bath. Play around with different combinations until you find the one that works best for you and your skin!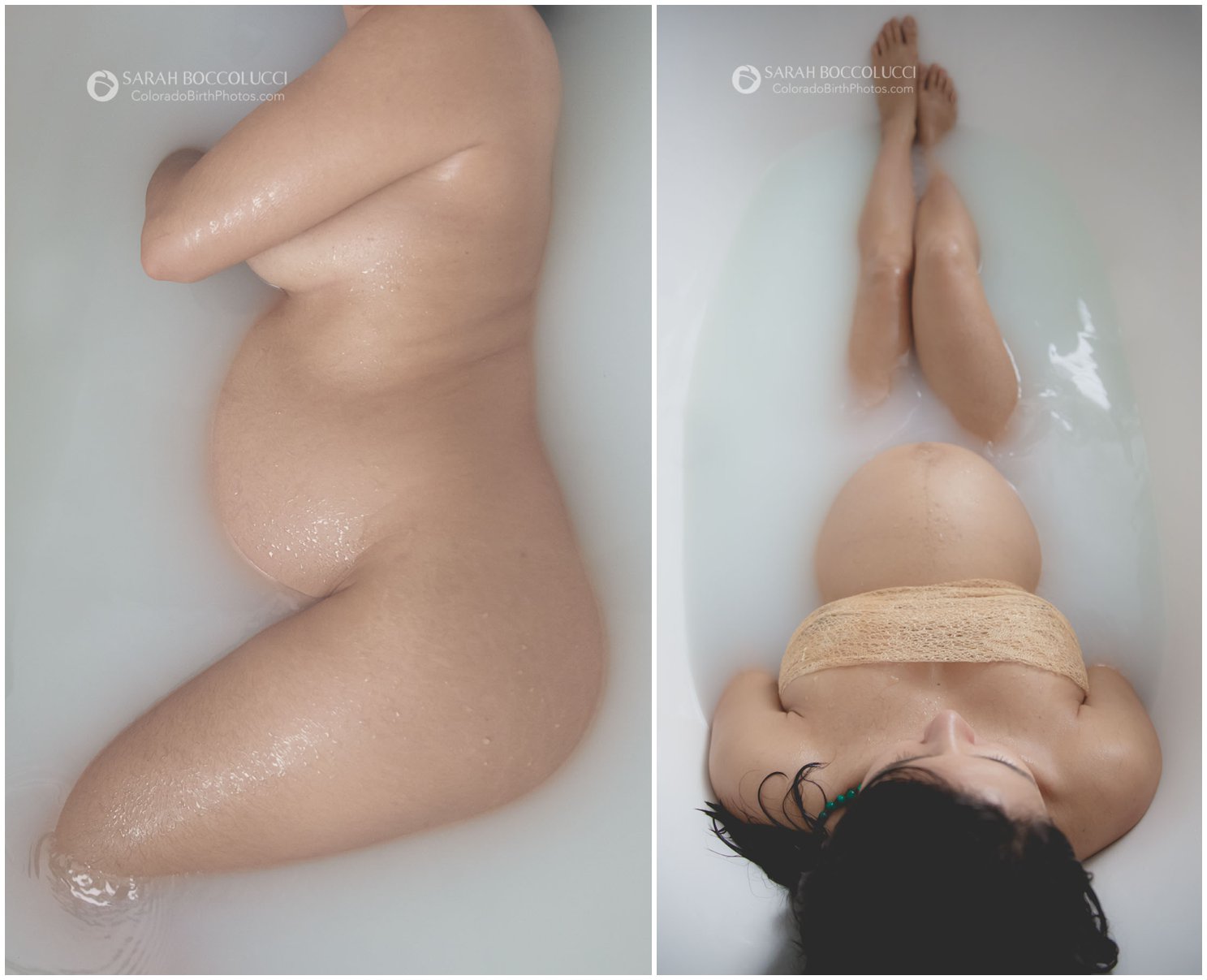 I offer Maternity Milk Bath Sessions as a unique way to document your pregnancy. Contact me to learn more or schedule your session.