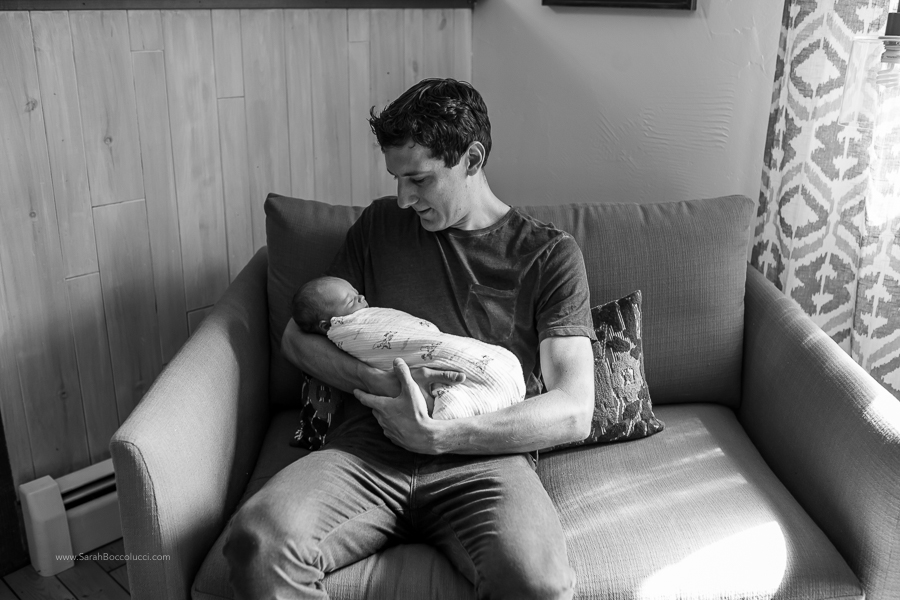 Those early days right after you give birth to your new baby are full of transition, exhaustion, and beauty. Everyone tells you not to blink or it will be over, and after going through the process four times myself, I can tell you it is so true. It is also one of the reasons why newborn photography is important. Newborn babies are literally changing every.single.day!
Lifestyle newborn photography sessions take place in your home, usually anytime before your baby is two months old. Unlike posed studio sessions, there are no studio lights, backdrops, buckets, or baskets. Your baby doesn't have to be asleep, or have a full belly from a recent feeding. Wide awake babies, doing what they do naturally makes for some really beautiful photographs. Images are taken that capture your family as naturally as possible with light posing and guidance from your photographer. These are not documentary sessions because of the direction and help I provide you during the session, which is not the case with documentary photography. Lifestyle session can include a swaddled baby or items that are significant to your family, such as an heirloom quilt, specially made bonnet, or family pet. These sessions are designed to capture your family has naturally and stress-free as possible and the best part is they will never go out of style because love and connection will always be where it is at!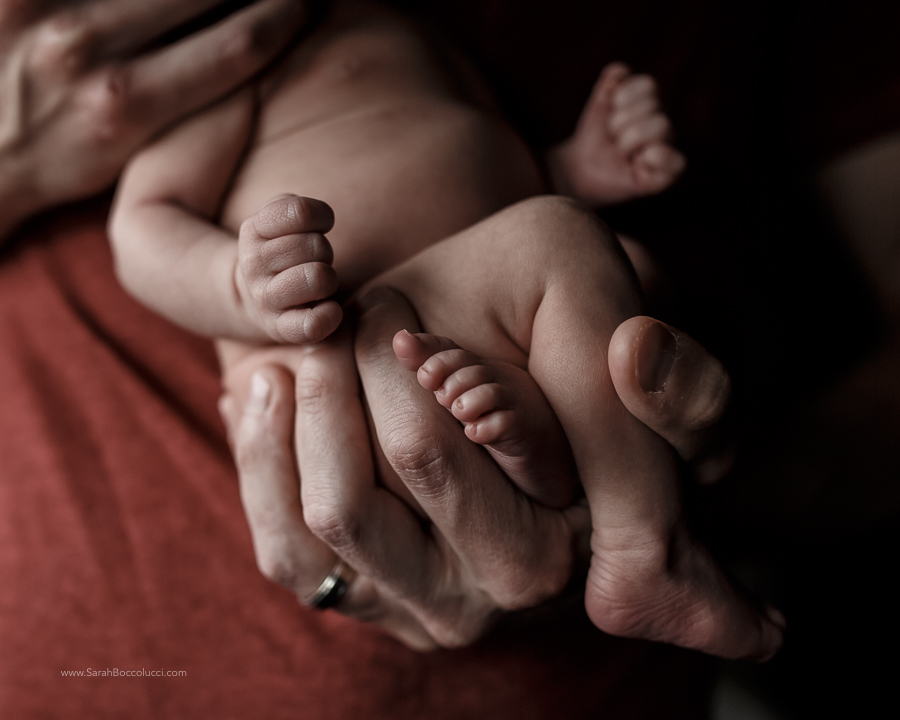 Here are a couple tips to help get your ready for your lifestyle newborn photography session:
1. Relax – You don't have to go anywhere, the house doesn't have to be 90 degrees (like a typical posed session), and your baby's feeding and nap schedule don't have to be interrupted. I actually love capturing those moments because they tell the story of your life with your new baby.
2. Pick Up Your Home-  I am not saying you need to do a deep clean, that would be crazy-talk with a newborn. But think of which rooms you would like photos taken in, and remove all the extra stuff that seems to appear overnight.  Think broad strokes- floor picked up, laundry moved out of the room, kitchen counter cleared off, and bed made. If you are lucky enough to have family there to help, this is a perfect task to assign to them!
3. Prepare Siblings – If you have other children that you want to include in the photos let them know I will be coming and will be hanging out there for a little while. Dress them in whatever you want them to wear during the session prior to me getting there and then I will spend a little time playing and talking with them. When it comes time to taking the photographs hopefully they will be more comfortable with me and have fun.
4. Coordinate Your Wardrobe-  It is important that what you wear reflex who you are. The key is to make sure that if you love your long flowing maxi dress, that your partner coordinates with you. You don't want the one person dressed for business casual, and the other rocking some super comfy lounge-wear. Neither option is wrong, but make sure you the story you are telling fits together naturally.
5. Be Yourself-  These photos are for you and your family so make sure you feel natural in them. What makes photos authentic is when you just be yourself. If you are asked to do something that doesn't really fit with who you are, then just say, "No thanks" and we can move on.
I know how hard it is adjusting to having a new little life in your home but I know photographs taken during this time with your new baby will become priceless.
If you live in the Denver, Boulder or Fort Collins, Colorado area and would like to schedule your newborn session please contact me!