A Beautiful Colorado Maternity Session
I have known Nichelle for a couple years now and was thrilled when she said she was on-board for an adventure maternity session. We headed up the mountain, and Colorado didn't disappoint and Dr. Nichelle looked stunning. She is the owner/chiropractor/personal trainer/birth doula at Gaia Health, where she offers chiropractic care, rehab and fitness classes.
She is one of my favorite people to visit after I have been at long birth and come home with sore neck. Nichelle is always an inspiration to me, and is such a cheerleader when it comes to my health and fitness. It is so nice to have someone that helps celebrate the small victories you make when trying to get in shape. With her help I was able to fix my diastasic recti! You can learn more about her Goddess Theory classes here.
When we were planning her maternity session she gave me permission to pick the location and what she would wear. I have been building a wardrobe that my clients can choose from and was excited to try out these two new dresses. I know she would look stunning in anything and we  went with two different looks.  You can find links to them at end!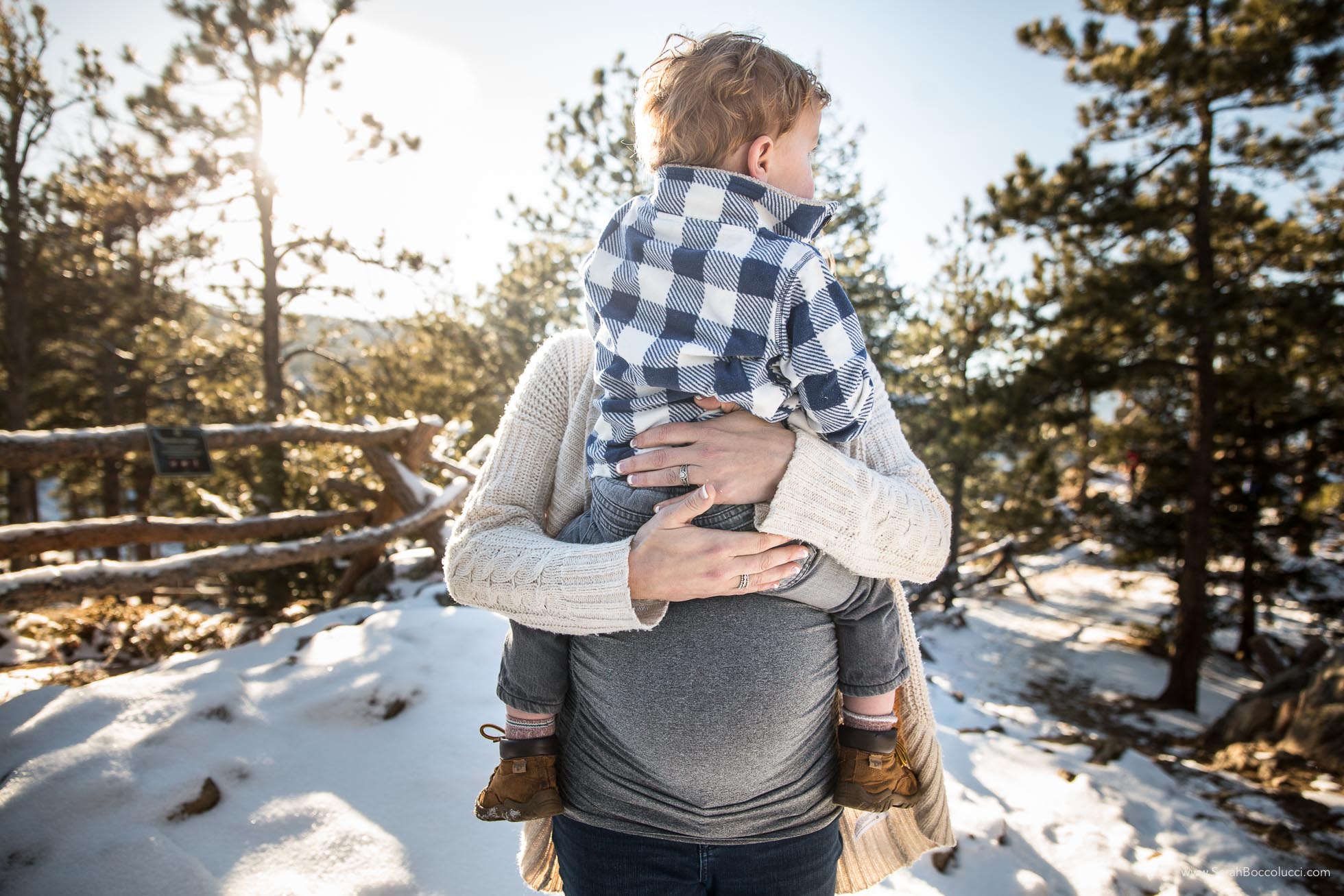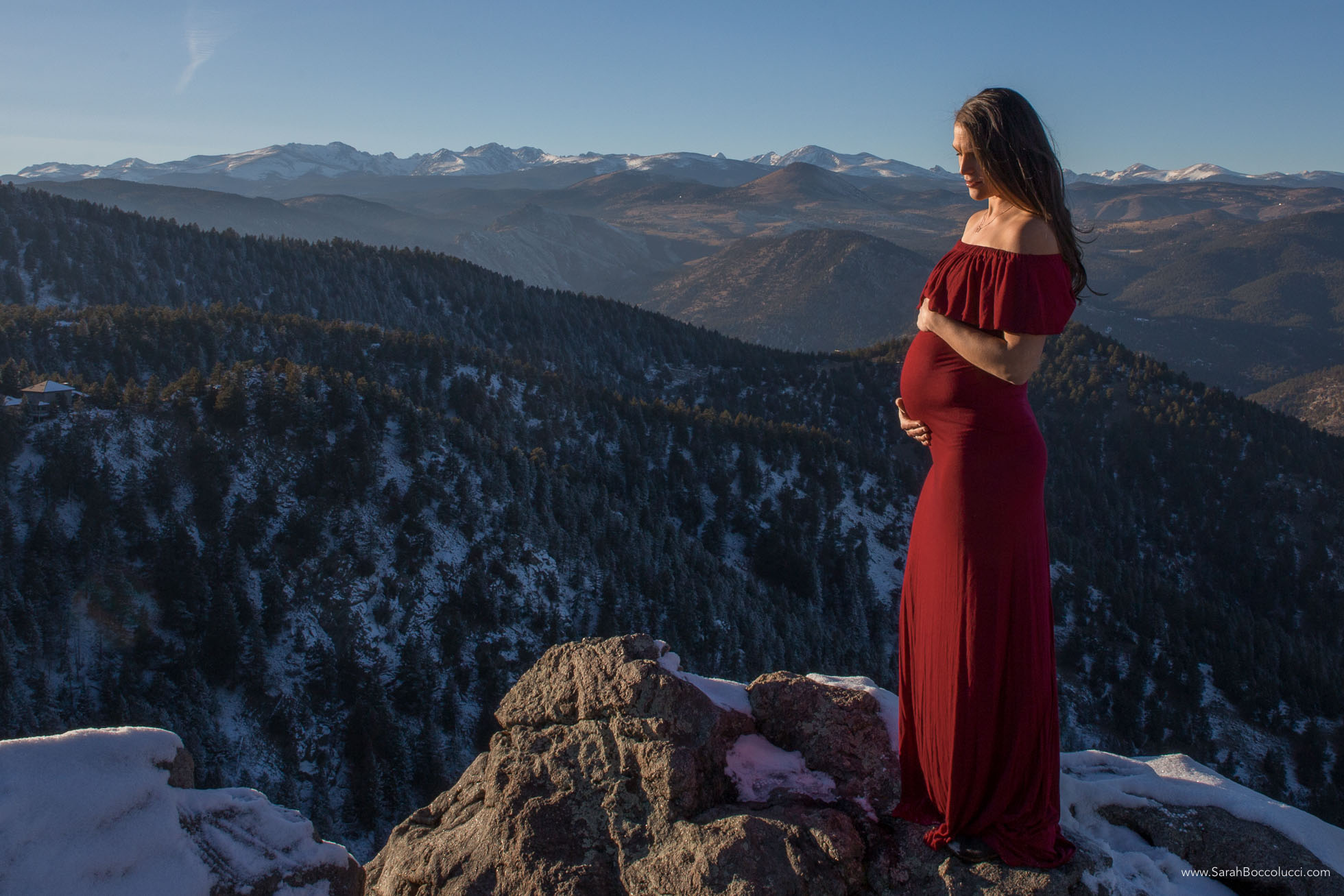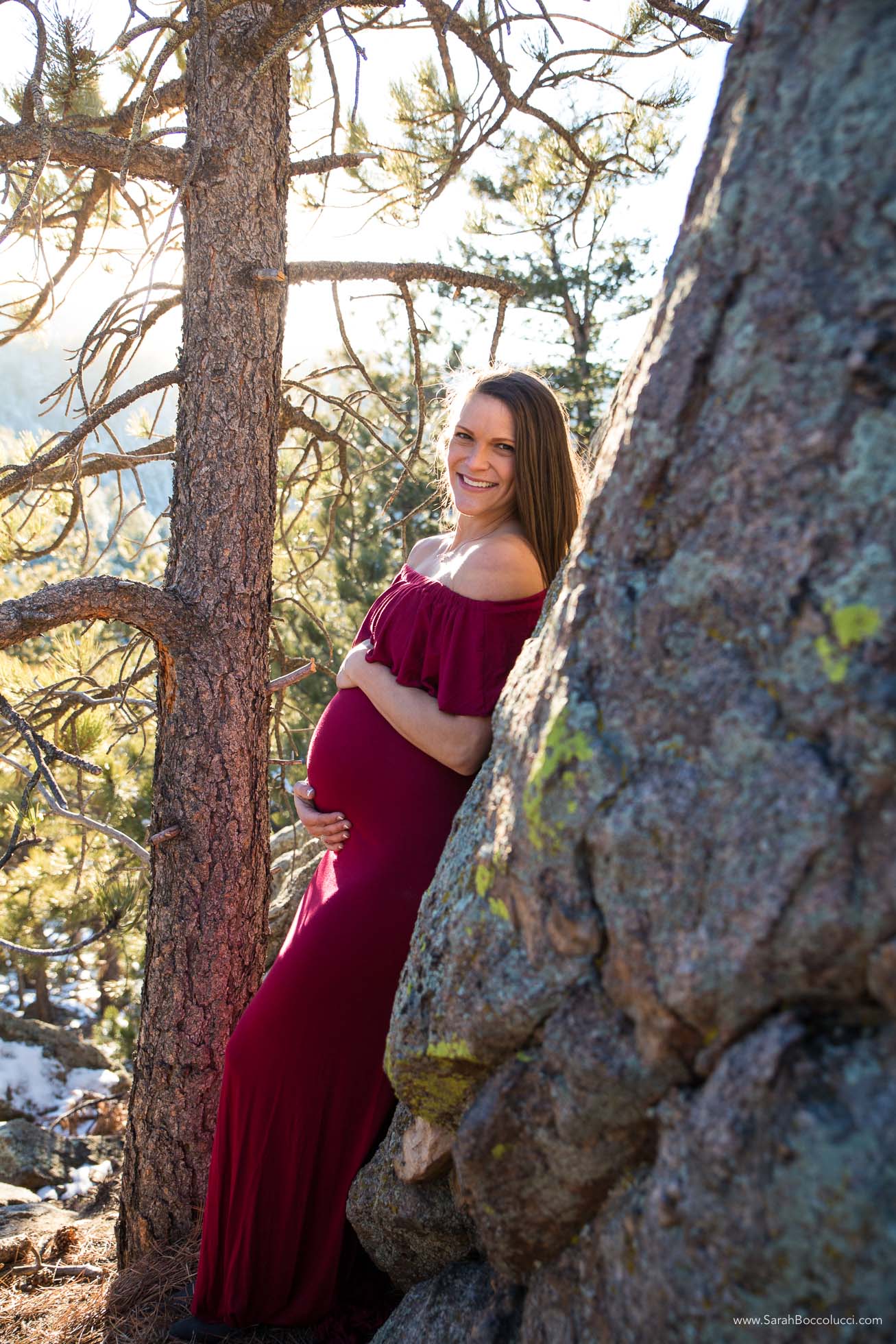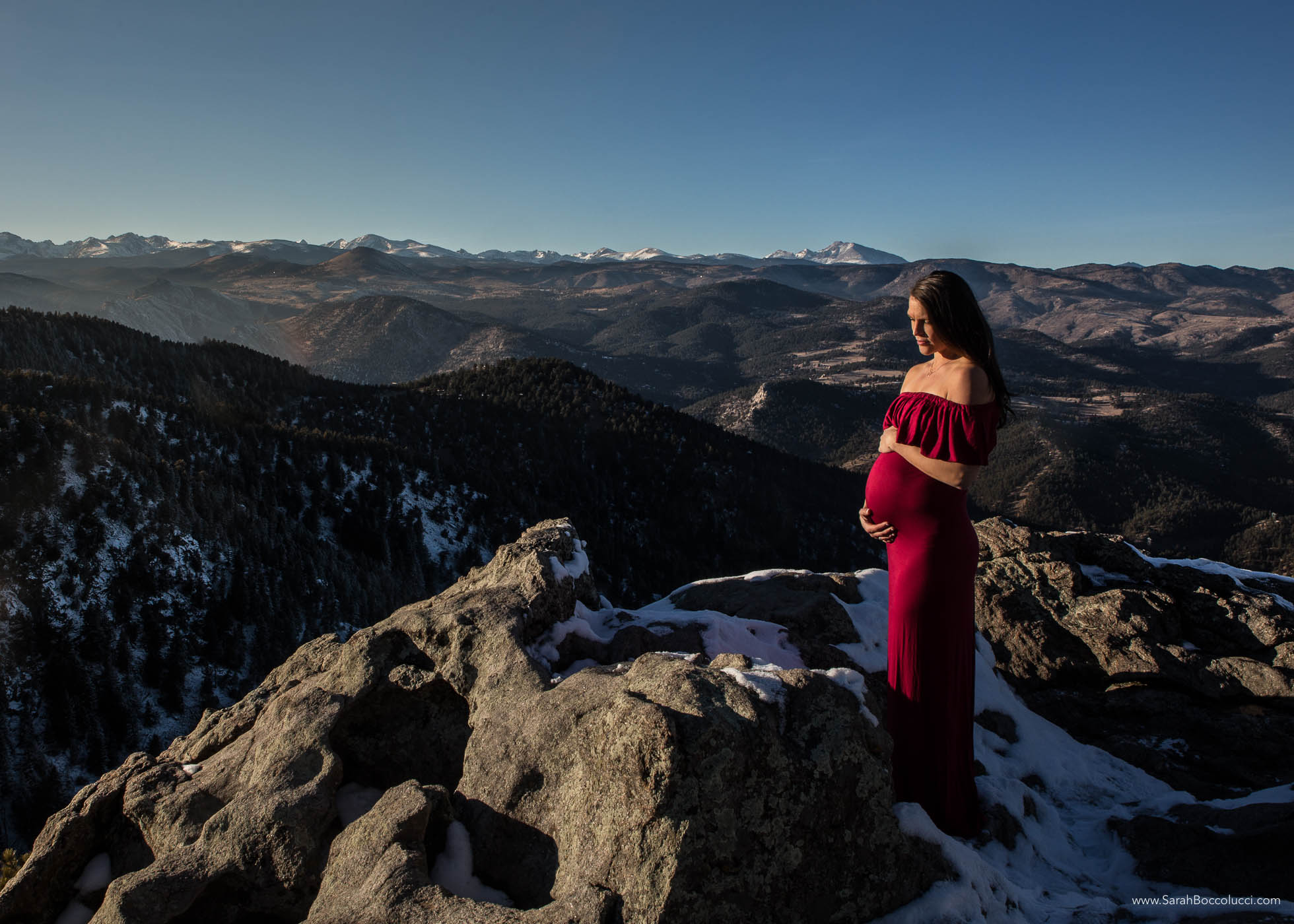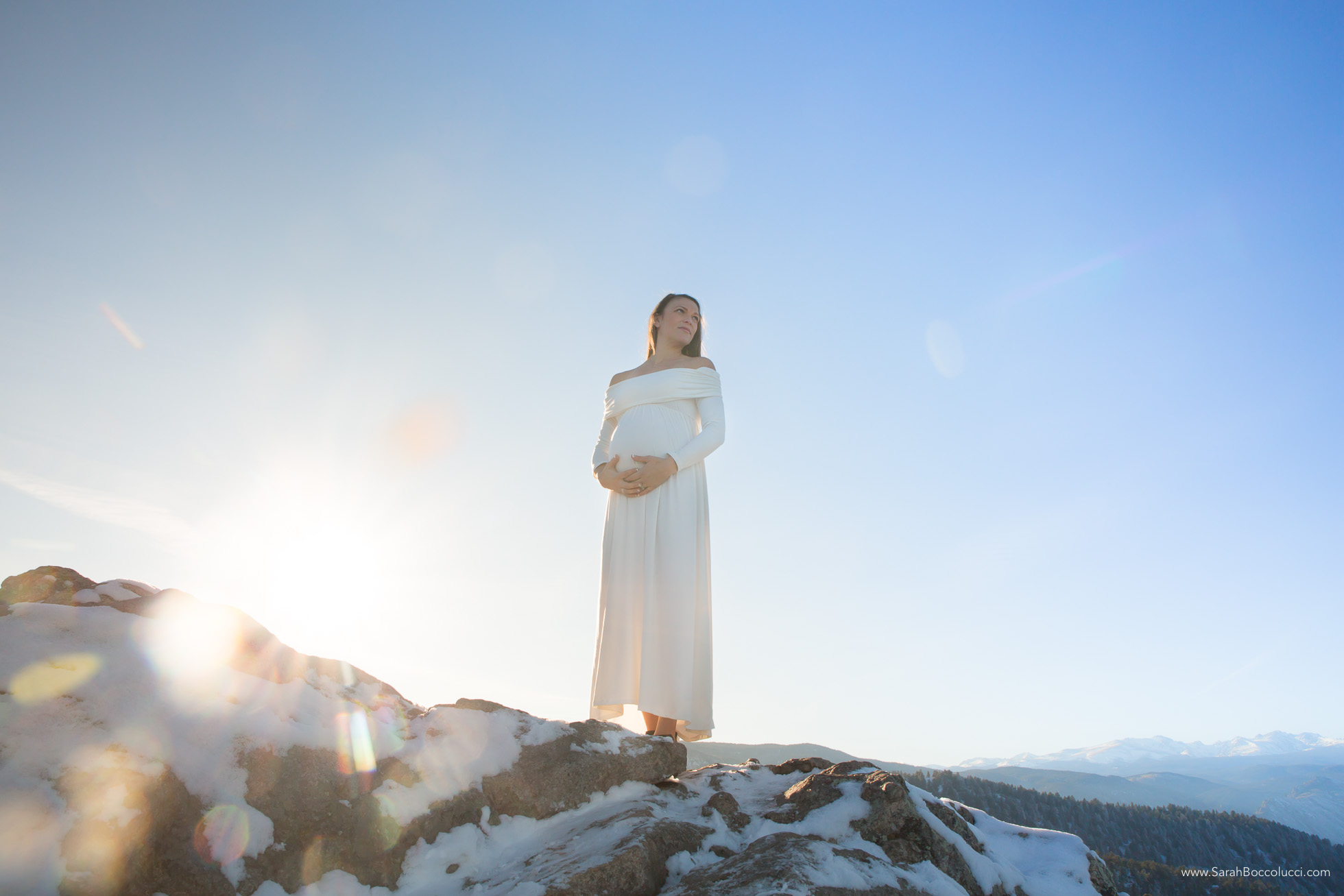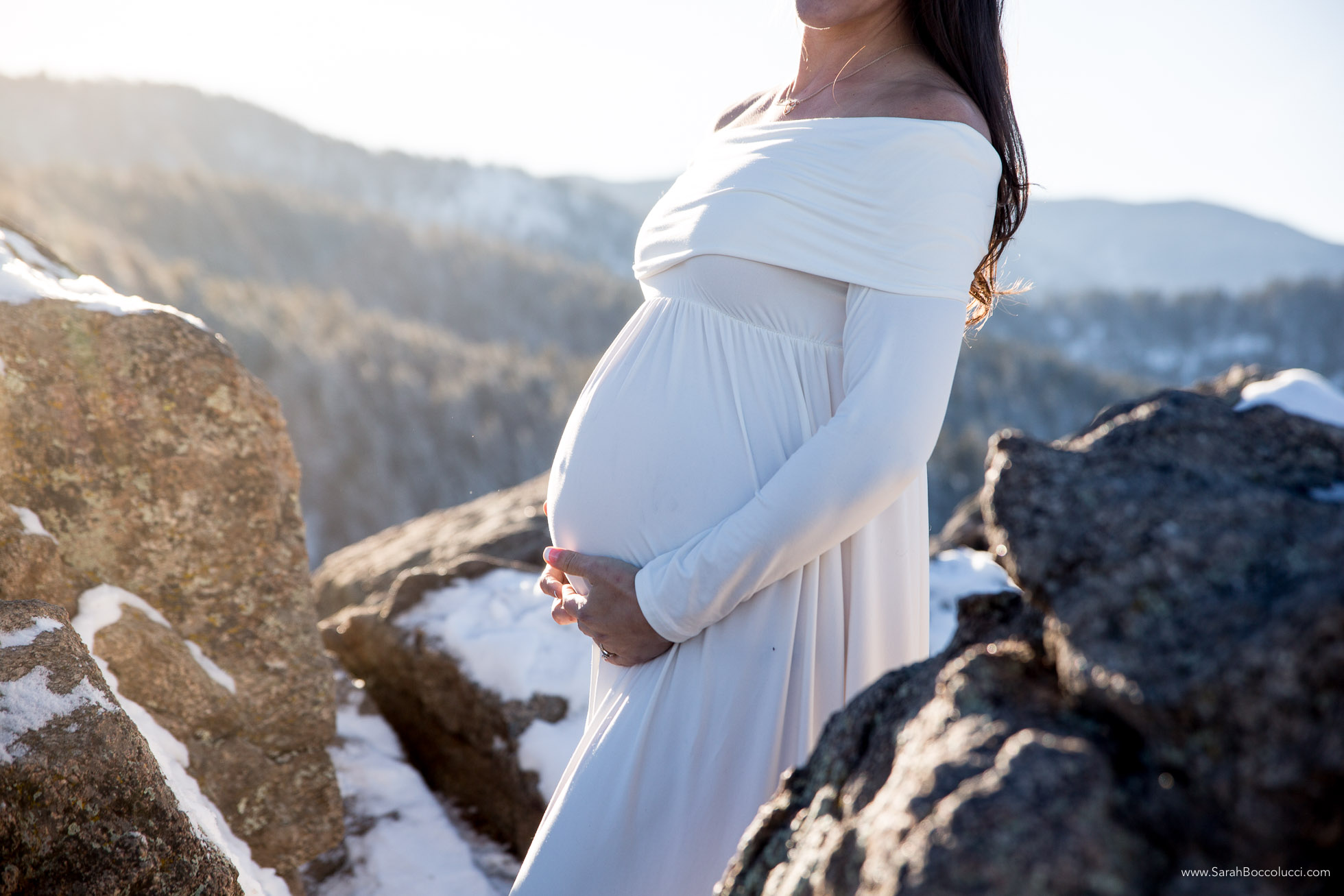 You can find the red dress here!

And the white one too!