BIRTH PHOTOGRAPHY IS FOR THE MOMENTS YOU DON'T WANT TO FORGET.
Imagine having the moment you first see your child, their first breath, the first time you kiss their little head, and the reaction of your partner and family all timelessly preserved by a professional photographer.
Memories fade, but birth photography enables you to remember and share your baby's birth, the moment you became a parent and your family grew. My children love to snuggle with me on the couch and not only hear their birth story but see how much joy their birth brought our family.
By hiring me as your photographer and videographer, your partner can truly experience the birth and not have to worry about fumbling with the camera or experiencing their first moments with your new baby through the lens or back of a phone.
All of my birth photography packages include a maternity and lifestyle newborn session. I have included these sessions because those sessions help tell your whole birth story and help build the trust and relationship vital in a birth environment. Birth photography and videography packages start at $1600.
I take a limited amount of clients per year. Limiting the number of clients I work with enables me devote the time and attention necessary to tell your complete birth story in the most artistic and professional way possible. Being a lower-volume photographer allows me to work with clients that truly value the commitment I make to them and their birth experience. While it is important to have great back-up photographers to call on when needed, I never want that reason to be because I overcommitted. Your birth is special, I want to feel that way about the whole experience.
Have more questions? Visit my FAQ section.
In Colorado we are lucky to have many talented birth photographers. To help you on your journey to finding the perfect fit I have created a helpful birth photographer interview question list.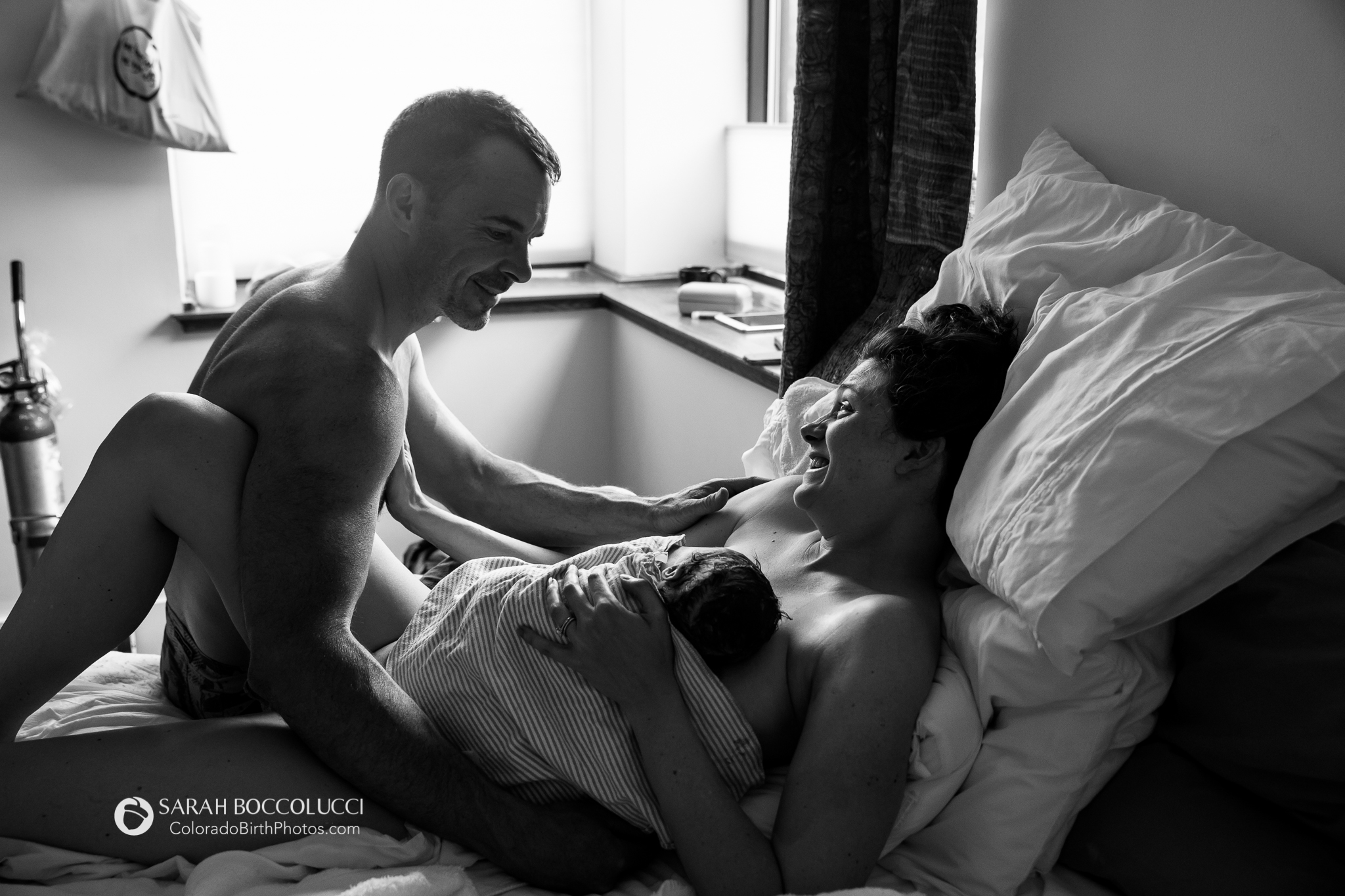 "Sarah is amazing! She was my birth photographer over a year ago, but she has been part of my family ever since. As a photographer myself, I can tell you that I wouldn't trust the special moments of my birth story to anyone else. Sarah is respectful in the birthing room and never once was in the way of what I, or the hospital staff, needed to do. Her photographs told the complete story of my birth from start to finish. I love that Sarah works on call so that no matter what time we went into labor she was there. Sarah has a young family of her own and you can tell that the miracle of birth is one that she holds very near and dear. She won't let you down and I can't recommend her enough!"